Due to the Covid-19 emergency, the Prides in Italy the Pride Coordinations and associations promoting the Prides had to cancel, postpone or review the ways in which the lgbtqia + * community has always been used to participating in its most important political and public event .
This year, we will not go out into the square in the usual way, bringing our free and liberated bodies through the streets and among the people but we will celebrate together the month of the rainbow pride and the Stonewall's Motions in a new form: multiplying the virtual squares and joining them in one ideal square: Onda Pride Online.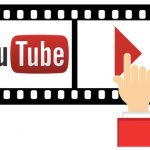 A this link you can review the recordings of the events
PAST EVENTS are not present in the map below, which shows only future ones, but you can review them by clicking here.